Paula J. Nees
Paula Nees
Drawing, Painting, Paper Arts
Defining a portrait of an individual based on tactile elements rather than their facial features was the premise of this series. Details of personality, time period, and environment were distilled to create tableaus that evoked fragility, fading beauty, and identity through use of ornamentation. For instance the title "Ornament" is used for its dual meaning: an embellishment or decorative object and also a way of referring to a person that is considered a source of honor because of character and talent. In the painting the image, material and the decorative frame merge these two definitions. Metal leaf, in this case silver leaf, conveys preciousness as in illuminated manuscripts. The silver leaf used here, however, was intentionally allowed to tarnish.

Aspects of fragility are implied in the use of composition leaf in the work titled "Strapless" where the edges of the thin metal are left unglued. This works to animate the canvas as one observes the metal leaf fluttering in the air, but also creates a delicate and fragile sense to the piece when considering the futility of lasting beauty.

These paintings combine oil, metal leaf, pearlescent lacquer, and hand dyed silk to present a tactile quality to the fragmented images of this woman. Details of china and wall paper patterns, textiles, dresses, jewelry, and hairstyles all combine to create this distillation of her personality. In choosing details of this woman's life, the memory of the life she lived and created as my mother and as an artist combine with my own sense of a fragile and fleeting life.
Upcoming Events
---
Art for the Enviornment - August 25, 6-9PM
the Lab at 855 Grandview Ave., Columbus, 43215
Participating artist in Ohio Environmental Council art auction benefit

Art for Life 2012 - September 22, 7:30
Columbus Museum of Art
participating artist in silent auction

CAP-UP window installations - downtown Columbus, premier on Sept. 25
"Chintz" window project with Barb Vogel and Eileen Woods. To be installed at 39 East State St.

CAW exhibit at Ray's Living Room - Dec. 2012

"Family Matters" with Barb Vogel and Eileen Woods at the Works Gallery space in Newark, Ohio - spring 2013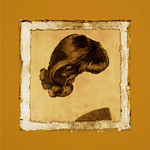 ---
I allow businesses to purchase or display my work.
I am available for demonstrations.
---
Contact Artist