Dawn Friedman
Non-fiction
My work on feminism, motherhood, parenting and reproductive rights has appeared in Salon.com (where my essay about my daughter's adoption was chosen as an Editor's Pick for 2006); Brain Child (my essay "You're Not the Boss of Me" about non-coercive parenting was reprinted in both Utne and Ode); Huffington Post, Parenting, Yoga Journal, Wondertime, Adoptive Families, Bitch: A Feminist Response to Pop Culture and Greater Good. My Salon.com essay also appears as "Sharing Madison" in Rebecca Walker's anthology One Big Happy Family (Riverhead Press, 2009).
I have also written for Adoptive Families, Barnes & Noble/Spark Notes, and Disney's Family.com. My essay, "Someone Else's Shoes" appears in the book Mothering and Blogging: Theory and Practice (Demeter Press, 2009).
I have been blogging at this woman's work since 2001. My blog has been featured in Time Magazine, the Washington Times, About.com's Parenting section, About.com's Adoption section, and was voted "best adoption blog" on TheBump.com. I was honored as a Parenting Magazine Must Read Mom at the 2010 BlogHer convention in NYC and as one of the 50 top parenting bloggers for 2010 by Babble.com.
I am represented by the Doris S. Michaels Literary Agency.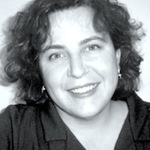 ---
I am available for demonstrations.
I offer classes.
---
Visit Artist Website
Contact Artist