S.J. Gethsemane
Ellice Park
Drawing, Film/Video, Installation, Mixed Media, Painting, Dance
Ellice Park grew up in the suburbs of Boston (MA), before receiving her artistic training in Cupertino (CA) and Maryland Institute College of Art (MD). She has been a life long dancer and continued her dancing craft at The Ohio State University while studying art history at MICA. Her experiences as a performer play a large role in the understanding of her painting process: one must move in order to digest and dialogue. Her paintings draw upon art history. As a result, the aesthetics vary. They are informed by the modernist philosophies of perception, the American abstract expressionism's commitment, the eastern arts' meditative and poetic dialogues, the harmony and symbolism of traditional church commissioned art, the playful rebelliousness of pop art, and the postmodern questions surrounding identity and sense of place. She is currently developping Testimony Art.
Upcoming Events
---
Easton Art Affair, June 22-24, 2012.
Long Grove Arts Fest, August 18-19, 2012.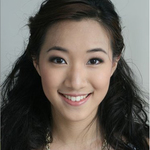 ---
I allow businesses to purchase or display my work.
I am open to selling my work under payment plans.
---
Contact Artist