kevin e collander
Mixed Media, Painting, Fiction , Design
Artist Statement...kevin e collander

"creativity is my joy and watercolors are my love."

As a fine artist, i use watercolor and mixed media to explore traditional avenues and fresh, evocative expressions. My signature style includes atmospheric landscapes, urban streetscapes, landmark homes and architectural treasures, best recognized in my growing collection of vibrant nightscapes. My explorations grow . Distinctive two and three-dimensional expressions of the musical score and traditional books are exhibited in my collections entitled artistically notated notations, Symphonic... and Seeing Wood.... My emotionally rich artworks, A Bookish Quilt... and A Picture of Dorian Gray are prime examples of this fresh use of watercolor, ink and text.

i marry my artistic talents with an architectural degree from The Ohio State University and my profession as a retail/interior designer. My creativity is diverse and unending. i enjoy illustrating and creative/screenplay writing. Participation as a contributing artist to select charitable organizations such as EquitasHealth Art for Life and camp sunrise, Ohio Cancer Research A Capital Valentine, The Arts Castle Arts Affair and Hospice of Morrow County Hearts for Hospice has added special meaning to my art.
i am active in the central Ohio arts community with board/membership in the German Village Art League, Columbus CAC Gallery shows, GCAC Community Art Partnership Award competitions and OAC INDIVIDUAL EXCELLENCE AWARD competitions. i am a proud alumnus/participant in the Grand Rapids, MI, ARTPRIZE and Grand Haven, MI, ArtWalk. My proudest achievements to date are my inclusion in ARTBOX/PROJECTS, ART UpCLOSE/ARTIFACT Gallery and a finalist in The Global Art Award 2017, the Armani Hotel Dubai, Burj Khalifa, UAE. My goal is to bring my artistic creations to a wider, appreciative audience and market.
enjoy ...
Upcoming Events
---
2019




VIDEOS: http://vimeo.com/user8756589




2018




1. GCAC Community Art Partnership Award, Columbus, OH

2. ART UpCLOSE: ARTEXPO, NYC; ARCHITECTURAL DIGEST DESIGN SHOW, NYC; MONACO YACHT SHOW,

MONTE CARLO; SPECTRUM, MIAMI, FL

3. ARTBOX.PROJECT, NEW YORK 1.0, NYC




2017




1. SOS ART, THE ART ACADEMY OF CINCINNATI, CINCINNATI, OH

2. ARTBOX.PROJECT, BASIL 1.0, SWITZERLAND

3. ART UpCLOSE: SPECTRUM, MIAMI, FL

4. GCAC COMMUNITY ART PARTNERSHIP AWARD, COMPETITION SHORT-LIST, COLUMBUS, OH

5. my days of futures past, SOLO ART SHOW, THEATER BAR GALLERY, GRAND HAVEN, MI

6. SIGHT OF MUSIC GROUP ART SHOW, COLUMBUS CAC, COLUMBUS, OH

7. my days of futures past, GRANDVIEW HEIGHTS PUBLIC LIBRARY GALLERY, COLUMBUS, OH

8. GVAL Unmasked, ALL MEMBER ART SHOW, GERMAN VILLAGE MEETING HAUS GALLERY, COLUMBUS, OH

9. WATERCOLOR PAINTING DEMONSTRATION, THE ARTS CASTLE ARTS AFFAIR, DELAWARE, OH

10. OAC INDIVIDUAL EXCELLENCE AWARD, PLAYWRITING/MUSICAL THEATRE/SCREENPLAY APPLICANT

SHORT-LIST, COLUMBUS, OH

11. GVAL ILLUMINATING 17, ALL MEMBER ART SHOW, GALLERY831.CLAYSPACE GALLERY, COLUMBUS, OH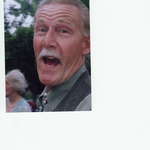 ---
I allow businesses to purchase or display my work.
I am open to selling my work under payment plans.
I am available for demonstrations.
I offer classes.
---
Visit Artist Website
Visit Gallery Website
Contact Artist