Paul Herbeck
Sculpture, Wood
For nearly 44 years I was a chemical information analyst, but for the past 20+ years I've also been a woodcarver. I grew up in and around Washington, D.C. in a home containing my grandfather's paintings and woodcarving. Now, I enjoy carving my own birds, bowls, wood spirits and whatever. I love wood and working with wood. I am also enjoying a little creative play in other media.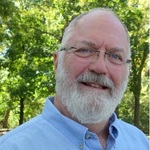 ---
I allow businesses to purchase or display my work.
I am available for demonstrations.
I offer classes.
---
Contact Artist