Columbus Ohio Discovery Ensemble [CODE]
Michael Rene Torres
Classical, Recital, Chamber, Modern
The Columbus Ohio Discovery Ensemble [CODE] is a new music chamber group in Central Ohio. Inspired by Columbus' innovative spirit, CODE explores our city's willingness to learn new things, to hear new sounds, and to discover new music. CODE is dedicated to the promotion, performance, and perception of contemporary concert music in Columbus and Central Ohio. With a special interest in collaborating with Ohio composers and Ohio performing artists, CODE presents a variety of musical styles and aesthetics while searching for innovative ways to meaningfully engage Ohio audiences with substantive new music.

Learn more on our facebook page: www.facebook.com/ColumbusOhioDiscoveryEnsemble
Upcoming Events
---
Hear CODE for FREE at Wild Goose Creative on November 21, 2015 at 4pm. CODE presents "Made in Ohio" which will focus on local creativity by featuring the music of living composers who are either from or currently working in the Buckeye State.
Check out the event page here: www.facebook.com/events/1510158379300325/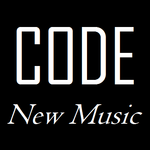 ---
I allow businesses to purchase or display my work.
I am open to selling my work under payment plans.
I am available for demonstrations.
I offer classes.
---
Visit Artist Website
Contact Artist