Nova
Justin Durnell
Poetry, Music
Hip Hop production and songwriting with an emphasis on constructive lyricism.
Upcoming Events
---
Rehab Tavern - August 27th - 8p.m

Independence Day Festival - September 16th - 400 W. Rich St (Franklinton)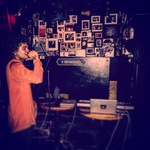 ---
I allow businesses to purchase or display my work.
I am open to selling my work under payment plans.
I am available for demonstrations.
---
Visit Artist Website
Contact Artist