Rose Klockner Photography LLC
Rose Klockner
Photography
As a native of Ohio, I have made "Exploring the Beauty of Central Ohio and Beyond" the heart of my photography. My passion for nature photography, both landscape, and close-up, along with additional interests in urban exploration and rural living often leads to long weekends on the gravel backroads of Ohio, or more recently, further destinations. My images connect to the viewer, reminding them of their childhood vacation spot at a lake or a road whose twists and turns beckons them into the far horizon as it did me. The viewer should find their story in my images as well as sharing in mine. The exclamation of "That's Ohio?" never gets old and I love being able to share places of unexpected beauty that I've explored. My work has shifted this last year to include more black and white, as the textures and subtle details of nature present themselves more readily in monochrome. I'm also exploring a number of series of photographs within a specific theme.

Growing up in rural northwest Ohio, I moved to Columbus to go to college to become a software developer, which is still my full-time career. While I had been taking pictures all my life, I did not begin to see myself as a creative person until about nine years ago when a desire to take better photos led to taking classes and more practice until I found myself immersed in photography as much as I could. By 2016, photography became my main creative pursuit and a side career.

While I firmly believe the camera is not the main ingredient in a great photo, dependable equipment is important. I use the Fuji X system, currently the X-T1 and several Fuji XF series lenses. Their system fits my needs and delivers the quality photos I need to make my images.

Please contact me if you wish to purchase a print or have any questions about my photos.

I hope you enjoy my photos.




Upcoming Events
---
Westerville Parks and Recreation - February 2019

Roaming Goat Coffee Shop - May 2019
Groveport Town Hall - July 2019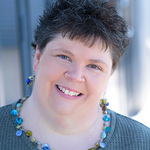 ---
I allow businesses to purchase or display my work.
---
Visit Artist Website
Contact Artist