Suspension: Balancing Art, Nature, and Culture
Jun 3, 2023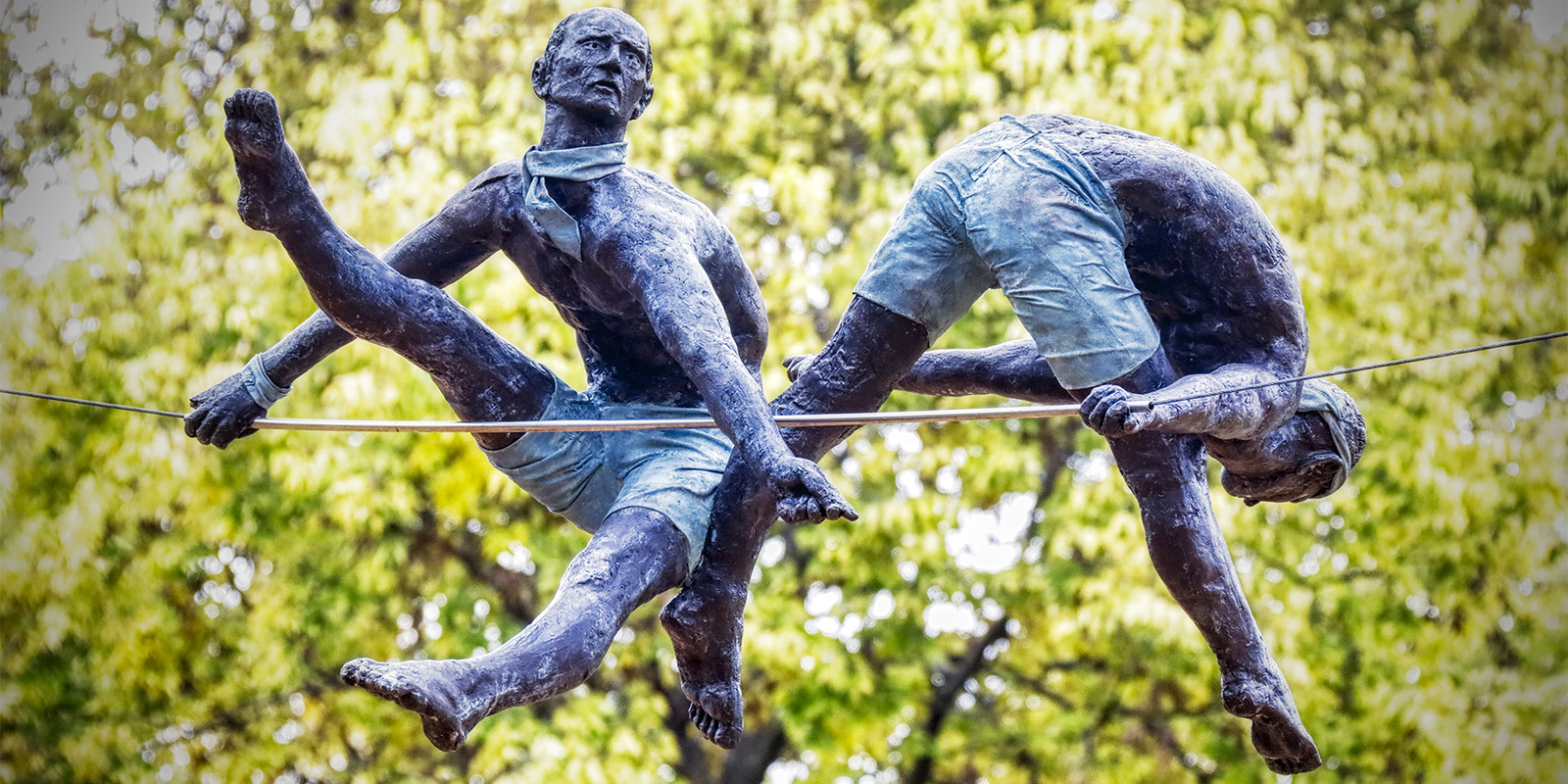 For over half a century the life-sized public sculptures by Polish artist Jerzy Jotka Kdziora have expressed his firm conviction that "Art must get out of museums and reach the people." The Friends of Schiller Park, in association with the Art and Balance Foundation, is pleased to present Suspension: Balancing Art, Nature, and Culture.
This exhibit features 23 works of Kdziora's world-acclaimed series of gravity-defying sculptures. The landscapes of Schiller Park, Livingston Park, Thurber Park, and the Atrium of Main Library will be populated with figures balancing on slender wires suspended in midair. They poise on hoops, balance on their toes and freeze in an inverted split.
Locations Info
This event is:
Free
Family Friendly
Outdoors
Nearby Public Art
Please note: Information for the calendar of events is gathered from multiple community sources. ColumbusMakesArt.com is not responsible for the accuracy and content of information. Times, dates and locations are subject to change.