William McKinley Memorial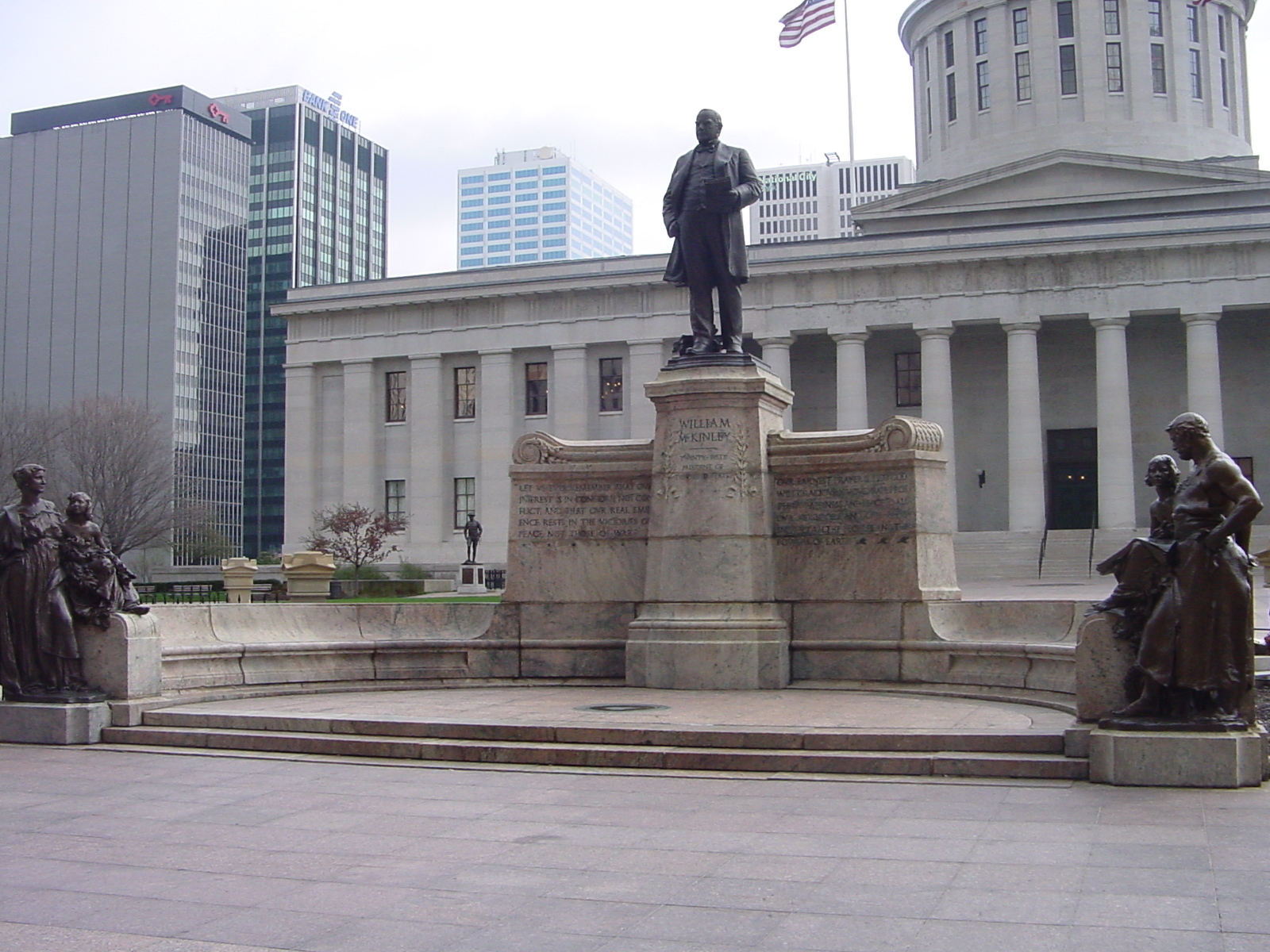 The McKinley Monument is a grouping of statues that honor the nation's 25th president, William McKinley. McKinley was an Ohio native who was assassinated in 1901. Celebrated for bringing peace and prosperity to the country, the two female figures to the left of Mckinley represent peace, and the male figures to the right of him represent prosperity.
Plaque Text
---
"Let us ever remember that our interest is in concord, not conflict; and that our real eminence rests in the vistories of peace, not those of war. Our earnest prayer is that God will graciously vouch safe prosperity, happiness and peace to all. Our neighbors and like blessings to all peoples and the powers of earth." William McKinley, 25th President of the United States."
Materials
---
Bronze and granite
Dates
---
Made: 1906

Location
---
1 Capitol Square, Columbus, OH, 43215
Please note: The Greater Columbus Arts Council (Arts Council) does not own or manage any public art. For the purposes of this database many pieces were entered by the Arts Council while we continue to search for the appropriate owner/manager of the work and other information to complete the entry. The Arts Council has tried to gather all available information about the works in this database, however, we acknowledge there may be missing or inaccurate information. If you can help us correct any inaccuracies, or provide more complete information, we would be grateful. Please use "Something missing? Please send us a note" below.
Something missing? Send us a note.
Artist
---
H. A. MacNeil
Artwork Owner
---
Ohio Statehouse
Nearby Public Art
---
Nearby Events
---